FREE SHIPPING on all domestic orders
5 Reasons to Choose Handmade
      The list of reasons to buy handmade could go on forever! From community development to transparency, here are my top 5 reasons that choosing handmade is always the right choice. 
     1. A story to tell
          Handmade almost automatically equates to unique! Each piece of Homegrown Jewelry has a unique story behind it. For me this manifests in the design process especially; each design has personal meaning behind it, taking inspiration from quotes, nature, travel, or almost anything.

     2. Sustainable and ethical
        Choosing handmade allows you insight into the entire creation process. There will be no shady supply chains here. From start to finish we employ sustainable and ethical practices. Before production, all materials are researched for environmental and human impacts and after production we periodically donate proceeds back to causes that create a better world for all.       
     3. Supporting a maker and community
        When you choose to buy handmade the impact of your order goes far beyond one product. Every order is special for me, because it allows me to live out my dream of being a business owner! When you choose handmade you support a person and a community. Small businesses and makers are the backbone of our communities. You can know that your purchase is going toward supporting one person's dreams and an entire community's economy.

     4. Small scale, higher quality
         When each piece is handmade, the time and devotion put in means you'll be getting an extremely high quality piece. Quality control takes on a different meaning when you're producing a handmade piece! Unlike large manufacturers, smaller scales allow for close monitoring and attention to detail. 

     5. Closing the gap
        Open communication is top priority for me as a business owner. This means that the gap between buyer and seller is extremely small. When you reach out via social media, email, or at an in person show, you'll be talking directly to the owner. If you're curious about the business or want to create a custom piece of jewelry, I'll be with you every step of the way. Closing the gap means meeting your needs better and creating a strong, vibrant community.
No matter the reason you choose handmade, your support has a ripple effect. With every purchase, a small business owner does a happy dance. At Homegrown, we can't thank you all enough for choosing to support our handmade jewelry. For as long as you choose handmade, we'll be sure to provide the best jewelry we possibly can and continue to make our community a better place.
Continue reading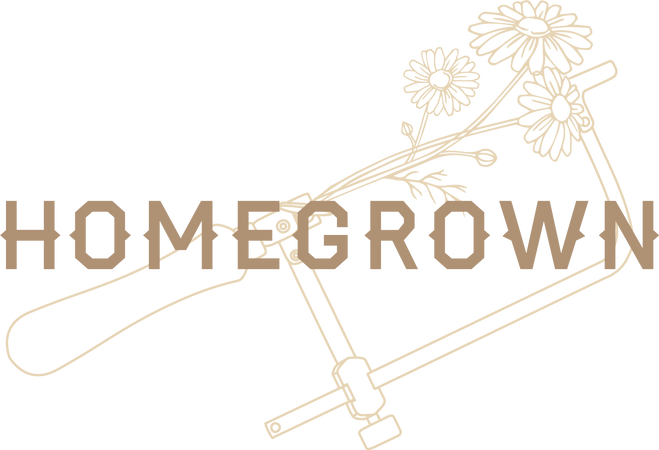 Follow us